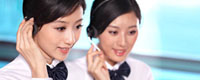 Name: Mavis
Mobile: +86-13450283758
E-mail: info@u-may.net
Skype: u-maysales
QQ: 1006358766



Product name : Rear View Camera Interface module for Porsche PCM3.1

Item : pse01
Details:
Rear View Camera Interface module for Porsche PCM3.1(not fits 911 and 3.X)
with Parking GuideLines
View Camera Interface Module for Porsche PCM3.1 with Parking Assist System+PDC
Compatibility
Cayenne,Macan,Panamera,Boxter,Cayman with PCM3.1 Navigation system.
if you want easy install and with camera input only you can buy this.
You need use Porsche PIWIS2 or OBD tool to open original camera option
Video input :
1 x Camera input with PAS(Parking Assist System)...automatic
Package contains :
Car video interface main module x 1
Power cable with Plug & play x 1
If Rear View system is installed, the image of rear view camera will
be displayed on monitor. If not, the image of parking sensor system will be displayed.
All easy install plug & play No coding.