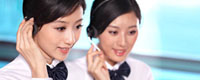 Name: Mavis
Mobile: +86-13450283758
E-mail: info@u-may.net
Skype: u-maysales
QQ: 1006358766



Product name : BMW NBT reverse camera interface

Item : 8021
Details:
Camera interface with active parking guideline for 2013-2017 BMW all series nbt system, also offers 2 video input interface for display signal of 360 panoramic system, DVR, etc.
Compatible Models

2013-2016 BMW 6.5" OEM monitor:
1 series F20 F21
2 series F22 F23 F45
3 series F30 F31 F35
4 series F32 F33 F36
5 series F10 F11
7 series G11 G12
X1 E84
X3 F25

2013-2016 BMW 8.8" OEM monitor:
3 series F30 F31 F35
X3 F25
X4 F26

2013-2015 BMW 10.2" OEM monitor:
5 series F10 F11
6 series F06 F12 F13
7 series G11 G12
X5 F15

X6 F16

Original System

NBT system

Connector

-

Features

IPAS + 2 video in
Specification:

Support Intelligent parking assist system (IPAS)

Reverse camera auto trigger
2 video in for 360 panoramic, parking sensor, rear camera, DVR, etc.
Plug and play for easy installation

Optional:
Rear view camera, parking sensor, car DVR, etc.